Time to revamp your pool? Here are some ways to make your old pool look new again!
Pools are the ultimate sign of luxury! Having a pool in your home elevates the overall look of your home. It's a luxury that everyone dreams of. But like all things in life, pools require maintenance and upkeep to maintain their beauty and make it last longer.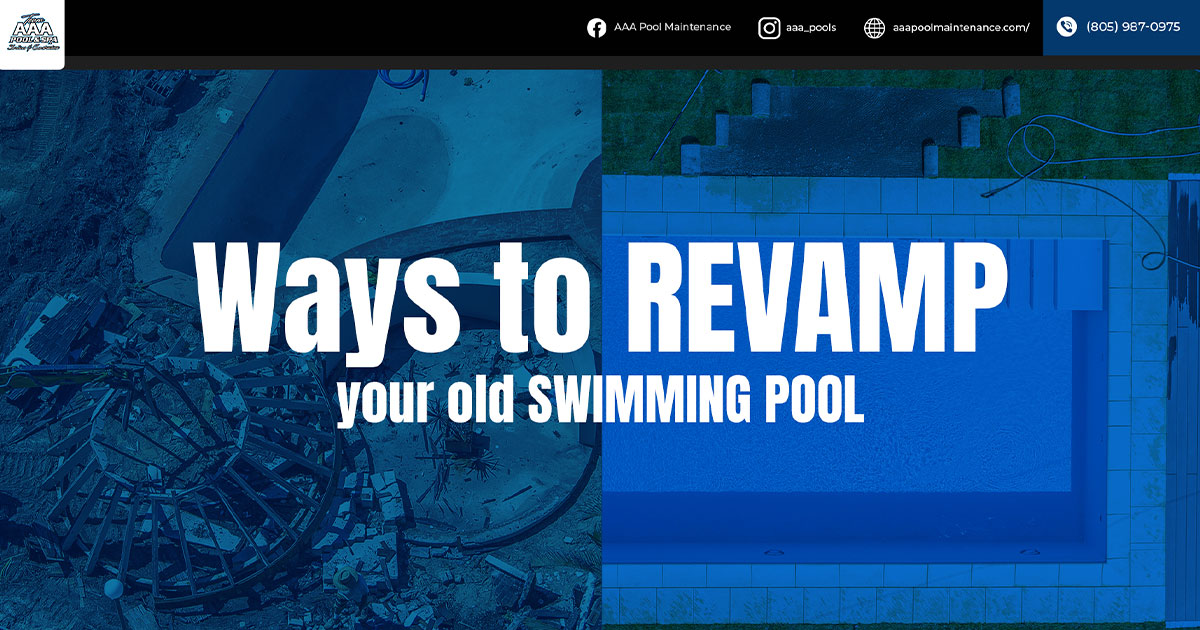 Pool resurfacing refers to draining your pool and replacing its surface layer. It helps maintain your pool and ensures that it will last for decades!
As a general rule, pool resurfacing should be done every ten years or when something needs to be repaired or replaced. But other factors, like time, weather, chemicals, water level, etc., can also contribute to a more often resurfacing job. Because of this, you should always keep this in your pool maintenance budget.
Aside from age, here are some ways to know if your pool needs resurfacing
– If you see stains on the surface
– Signs of erosion/erosion marks
– Rust build-up
– If you notice discoloration
– If you can feel rough spots/the floor feels like sandpaper
– Consistent lowering of water level
Here are some materials you can use to resurface your pool
Fiberglass
Fiberglass's flexibility and resistance to ground movement are why it's a popular resurfacing choice. It feels smoother and absorbs fewer chemicals and organic materials. Fiberglass also can resist algae stains! It may be more expensive, but it will last you a long time!
Plaster
Plaster is the cheapest and most economical choice for pool resurfacing. However, unlike fiberglass, plaster can react to pool water throughout its lifetime. This will lead to the use of more chemicals to maintain proper pool pH. To counteract this, additives like quartz and pebbles are often added as fillers for the plaster mix.
For all your pool resurfacing needs, call AAAPool Maintenance! We give the best services in Ventura County!